Disaster Recovery & Data Backup
Protect Your Data from Disaster
Whether you have a single laptop in your home office or a massive network of servers, workstations, and devices across several corporate locations, odds are that you'd be in major trouble if you lost all of your data. Yet data loss due to failed, incomplete, or non-existent backups is alarmingly common. At TCT Computer Solutions, we have a variety of backup options and professional-grade data recovery tools that can be scaled to meet your specific needs.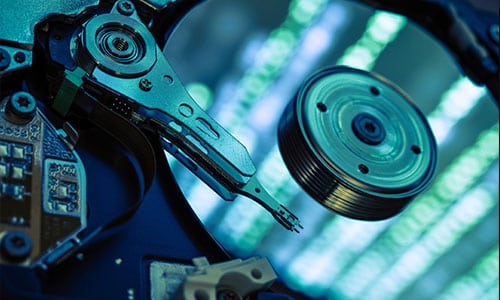 Server Backup
Thousands of businesses lose millions of dollars worth of data to disasters like viruses, fires, power outages, theft, equipment failure, and even human error. We'll make sure your data is regularly and reliably backed up to multiple locations, so you'll always be able to recover your data when you need it most.

Computer Backups
If your servers are backed up, but your workstations are not, you're at risk of losing your personal settings, work-in-progress, local files, music, pictures, and software. Our comprehensive backup and data recovery solutions ensure that you have a truly complete backup of your data and software.

Data Recovery
When disaster strikes, your first priority is always getting everything back to normal. With our expert data recovery tools, we can get you back up and running sooner, minimizing costly downtime.

Cloud Backups
One of the biggest advantages of cloud computing is that your data and assets are stored off-site in a highly-secure, high-availability data center, with failover and redundancy built in. Cloud backups allow for secure, continuous backups and flawless data recovery-no physical backups required.
When it comes to your personal or company data, you have better things to do than constantly worry whether it's being backed up properly. You deserve the peace of mind that comes from knowing your data is safe through professionally-monitored backups-and that it can be restored quickly and easily in the event of a disaster.