Network Security for Every Home & Business
Hacks, data breaches, malicious software, and other network security vulnerabilities are a threat to any person or business, but some are more susceptible to attack than others. We have years of experience and the professional-grade security tools needed to help you determine and fully implement the network security needs for your home or business.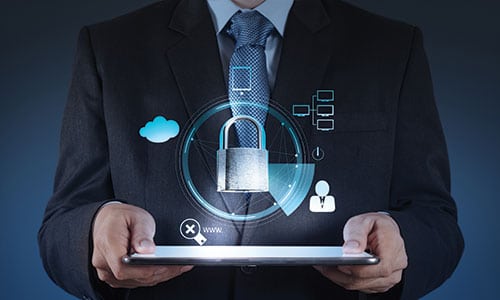 Virus, Spyware, & Malware
ProtectionOne of the simplest ways to protect yourself and/or your company from data loss is to have appropriately-configured programs to protect against malicious software. We'll evaluate your current setup and ensure that you are protected from harmful viruses, spyware, and malware.

PCI/HIPAA Compliance
When you work with data that is particularly sensitive, you need network security experts you can trust to get the job done right. We can evaluate the PCI and/or HIPAA compliance and overall security of your network and identify issues that require correction. And whatever the issue, we can assist with the hardware and software upgrades that may be required.

Network Security Setup
Establishing a new business, branch office, or remote access? We'll make sure your entire network-including WAN, LAN, VLAN, VPN, and VOIP connections-are safe and secure for all your users.

Secure Backup Services
There's no point in backing up your data if it's not backed up securely. We offer a variety of physical, cloud-based, and hybrid secure backup options that protect your data from loss, theft, user error, and any other disaster you can imagine.
When "Good Enough" Isn't Good Enough
With millions of cyber criminals working daily to hack systems, and with employees accessing more and more confidential client data, there is no known way to absolutely, positively guarantee you won't have a data breach. However, your efforts to put in place good, solid best practices in security will go a long way to help you avoid not only data loss, but also possible hefty fines and lawsuits that result from a breach of client data.