Home IT Solutions in Tri-Cities of Washington
HOME OFFICE? SOHO? NO PROBLEM!
We offer a wide range of home IT solutions for home-based networks big and small. Got a problem with your computer? We can help. Need to set up a wireless network or printer? We'll take care of it. In search of a more robust antivirus solution? We've got you covered. Contact us today to find out how we can provide cost effective IT solutions for your home.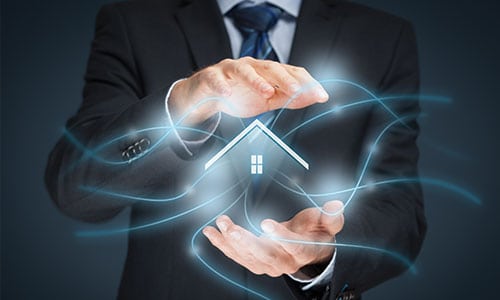 Wired or Wireless Networks
Whether you want a new wired or wireless network at your home or home office or you are having trouble with an existing network or network device, we can help. We've been individuals and businesses for more than 20 years. Contact us today to learn about our wired and wireless networks.

Workgroup or Homegroup Setup
Got more than one computer and want to share files, a printer, or a backup drive? We can configure your home IT network to permit the necessary shared access in a safe and secure way-without password complications that can make a simple workgroup complicated and tedious.

Troubleshooting
Got a computer or network problem of any type? Give us a call. There's not much we haven't seen, and many problems can be solved without an on-site visit.

Virus Removal and Managed AV
We deal with virus issues every day. Because these problems often require multiple and lengthy scans with specialized software, we usually ask you to bring your computer in to our office where we can do other productive things while your scans are running. This lowers your cost, and you don't have us sitting in your home staring at the screen for hours while the scans are running. This also helps keep us awake, productive and able to help more customers-so everyone wins!

Consider this: For about the same annual cost of popular name-brand retail antivirus software, we can provide you with our managed antivirus solution. This innovative solution lets us keep an eye on your software and gives us alerts and notifications if you get infected. We maintain your software always up-to-date and we can remotely assist with virus or malware removal and the remediation of related issues.

Printer or Scanner Configuration
We can assist with the setup and configuration of most printers, scanners, or multi-function machines. We can even sell you replacement toner cartridges for laser printers at a significant savings.

Migration to New Systems
Got a new system? Call us to help with migration of your software and data to the new system. And if the new system also uses new operating system software we can help familiarize you with the new system and provide helpful tips to make your use of the new system more enjoyable.

Telecommuting – Work From Home
Going on vacation? Taking a business trip? Working from home? We can help you connect to your computer back home while on a trip or work on your office computer from home so you can access a file, check your email, or do other work on your computer as though you were sitting in front of it.
It's no secret that doing virtually anything online carries some risk. Online shopping, social media, and file downloads all pose security risks that can threaten your home network-or worse, result in identity theft. Our managed solutions help you keep your home, and everyone in it, safe from hackers, identity thieves, and malicious software.