Is Your Business Making Any of These Massive IT Mistakes?
IF ANY OF THESE ISSUES ARE PRESENT IN YOUR BUSINESS, IT'S IMPERATIVE THAT YOU CONTACT TCT TODAY TO REQUEST A DIAGNOSIS. A 5-MINUTE READ COULD SAVE YOU A FORTUNE.
Here's a Glimpse of What's Inside…
Low-Quality Network Equipment 

– When businesses use consumer-grade networking equipment for their business needs, it can create the worst kind of nightmare…

Inadequate or Missing Anti-Virus Software

 – Without the right protections in place, your entire business can be devastated with just a click of a mouse…

Unreliable or Inadequate Backup

 – It's not a matter of "if", but "when" data loss occurs. If you don't have a solid backup plan in place, the results can be disastrous…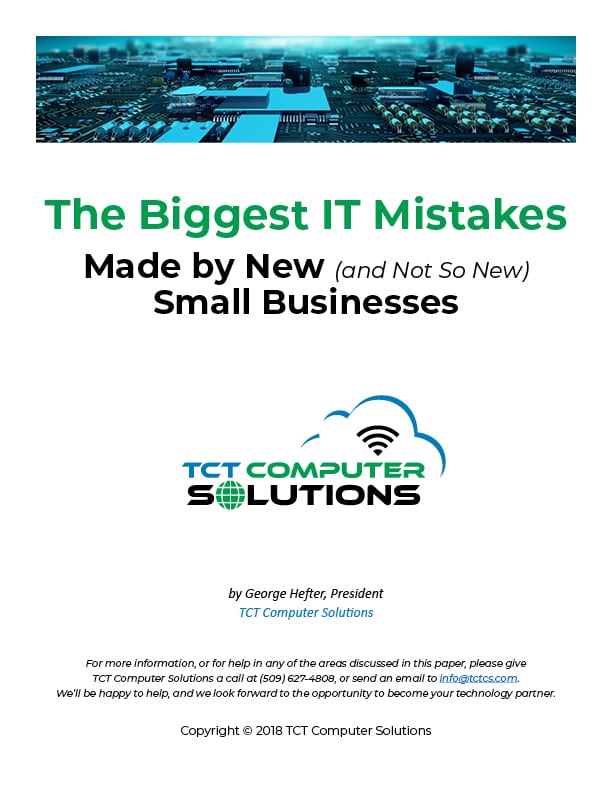 Got An IT Question?
Ask An Expert!
DROP US A LINE AND ONE OF OUR EXPERIENCED PROFESSIONALS WILL DO THEIR BEST TO HELP ANSWER YOUR QUESTION.